Meet Your 2020-21 PTA Board
We're exciting to serve this year!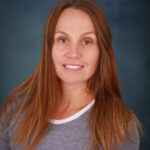 I'm so excited to be your PTA president this year! I've been a part of the Greenwood family for 11 years and have been actively involved in the PTA from the very beginning. I have three children (one in elementary, one in middle, and one in high school) who are very active in sports and Scouting, so we are always on the go. My goal this year is to keep families engaged in the Greenwood community through both virtual and in-person activities and opportunities. The PTA Board and I are dedicated to the health, well being, and academic success of all of our children, which we will achieve through strong family and community engagement. We are ready to take on this virtual year with you!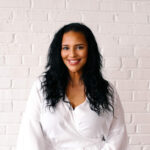 Jena has enjoyed volunteering at Greenwood through the PTA for the past two years. She is excited to be a board member of the PTA, and help navigate through this unprecedented time with positivity, support and encouragement. Her son is a rising 2nd Grader and loves learning, practicing his house chant, and brushing up on his drum skills for the Greenwood Drumline. Jena works as an Auditor in the Mortgage Industry, a part-time Wedding Coordinator for Elle Loren & Co. and has recently begun a radio segment under her social media brand that airs every week. She has a great network of community support, and looks forward to using her experience and resources to support Greenwood and our wonderful PTA. "We will get through this together!"
Cynthia enjoys serving on the PTA Board. This is her fourth year being involved with PTA Communications by creating flyers, making social media posts, and managing the website. Cynthia produces the yearbook and you will usually see her attending school events with camera in hand, followed by her husband and three Gator children: Alex (1st Grade), Addison (2nd Grade), and Dabney (4th Grade). She has retired from the military with over 23 years of service and currently runs a ceiling cleaning and restoration business with her husband, Dabney. Cynthia works full-time at an engineering firm as a Technical Graphics Specialist and also runs a company creating technical graphics and making documents accessible and 508 compliant. In her spare time (what spare time?) she enjoys shooting pool in a local league along with her husband and children. She enjoys being involved with her daughter at girl scouts and sons at cub scouts. Cynthia is honored that her children get to attend such a great school and are able to be a part of the wonderful Greenwood family!
I'm proud to be serving in my fourth year on the Board of the Greenwood PTA. I've been working hard to get our PTA database up and running to ensure we have up-to-date membership data, and I've also been helping to spruce up the Gator Garden. I have a 24-year-old daughter who went through the Henrico County school system and currently teaches second grade in Chesterfield County. My wife Eleanor and I have a fifth grader, Bella, and a third grader, Burkley, and love the Greenwood Gator spirit and community!!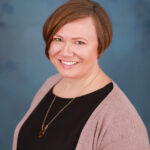 I'm ready and excited to serve as secretary for the 2020-21 PTA Board. I have a first-grade Gator and a future Gator who already knows the house chant. We enjoy playing games, swimming, and camping as a family. While originally from Jamestown, New York, I ventured to Richmond to attend the University of Richmond for my undergraduate education and have since made it my home. I serve as marketing and communications director for an international association serving higher education.
I am so excited to be your PTA Treasurer for the 2020-2021 school year.  I was born and raised in Mannheim Germany, but I've been a member of the Henrico community for the last 20 years.  My family and I have been part of the Greenwood community for the last 3 years.  I have a son who is now a rising 3rd grader. I completed my undergraduate degree at James Madison University in Health Administration.  I also completed my Master's in Health Administration and MBA from the University of Maryland's University College.  I am proud to say that I've worked at the VCU Health System for the last 20 years, where I am currently a Research Operations and Financial Analyst. 2020 has been a crazy year and I'm looking forward to getting back with my Greenwood family.  Together we're gonna ROCK this virtual year!!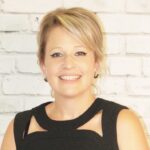 This is her second year as VP of Programs in the Greenwood PTA family and she enjoys being involved with all the fun events at Greenwood. She has a son, Roland, who is in second grade and a daughter who will begin kindergarten in a couple of years. Also, her  husband (Daniel) can be seen around Greenwood as a frequent WatchDog and DJ at several events. Kelly is a hairstylist and owns her own business where she loves being creative and thinking outside of the box. Kelly hopes to use her creativity to add even more fun ideas to the Greenwood PTA! Go Gators!!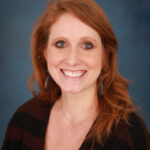 Erica Mann, VP of Advocacy, is excited to serve on the board for her second year! In previous years, she has been a room parent, co-founded the Wellness Committee, and is a member of the House Breakfast Team. Erica is married to her husband, Doug, and they have twin fourth graders, Parker and Brooklyn. Erica completed her undergraduate degree at William and Mary and completed her Master's in Social Work at Virginia Commonwealth University. Erica is now a Licensed Clinical Social Worker who has worked for UMFS (a state-wide non-profit) since 2003. "I am thrilled there is a position on the board related to advocacy and wellness. It not only allows me to bring my passion to volunteering, but bring it to a family and community I care so much about—my Greenwood family."